Regular price
Rs. 5,750.00
Regular price
Rs. 12,000.00
Sale price
Rs. 5,750.00
Unit price
per
In stock
Sold out
| | |
| --- | --- |
| Brand | Aegon |
| Colour | White |
| Suitable For | ‎All kind of Roof/Terrace | Balconies & Patios | GI shed | Warehouse | Industrial roofs | Walking areas | Exterior walls | Water tanks |
| Included Components | ‎1 x 20L Cool Roof Coating |
| Coverage | ‎25 sq.ft/ Ltr (500 sq.ft) |
Aegon Cool Roof Coating (20 L)
Size: 20Ltrs; Coverage: 25sqft/ltr

 Package Contents: 1 x 20L Cool Roof Coating

Solar Heat Reflective Cool Roof Coating (20 Ltrs)

Heat Resistant Paint for Roof.

Aegon's Cool Roof heat reflective paint is designed to help lower the temperature of your roof.

This 

terrace cooling paint

prevents the formation of moisture and mold on the painted area. It has water and sound insulation feature. It has late flammability and non-flammability property. Easy to apply. Water-base.

Preparation: Surfaces to be applied should be free of dirt, oil, paste, grease, cracks, loose parts, and other foreign materials. The surface should be painted with an appropriate primer. Steel/metal surfaces should be primed with anti-rust primer.
Introducing Aegon Cool Roof Coating - the perfect solution to keep your building cool during the hot summer months. Our terrace cooling paint is designed with a unique formulation to reduce the amount of heat absorbed by the roof and reflect the sun's rays, ensuring that your home or commercial building stays cool and comfortable. Our heat-resistant paint for the roof is easy to apply and comes in a 10-liter container that is enough to cover a large surface area. With Aegon Cool Roof Coating, you can reduce your energy costs by decreasing the need for air conditioning. Plus, our product is environmentally friendly.
Looking for a high-quality, heat-resistant paint that can help keep your terrace cool and comfortable? Look no further than Aegon Heat Reflective Cool Roof Coating. This innovative paint is specially formulated to reflect sunlight and prevent heat from being absorbed into your building, helping to reduce energy bills and lower your environmental impact. Its heat-resistant properties make it perfect for use on roofs, terraces, and other outdoor surfaces. Plus, its long-lasting and waterproof finish ensures excellent protection against the elements.
This heat-reflecting roof paint is specially designed to provide long-lasting protection to your roof while keeping it cool in the hot summer months. Our product is made with high-quality materials to ensure that it stays effective even in the harshest conditions. Don't let the summer heat get you down. Choose Aegon Cool Roof Coating, and enjoy a cooler and more comfortable living or working space. With a cool roof paint price that is reasonable and cost-effective, our product is the perfect choice for anyone looking to keep their building cool and protected.
View full details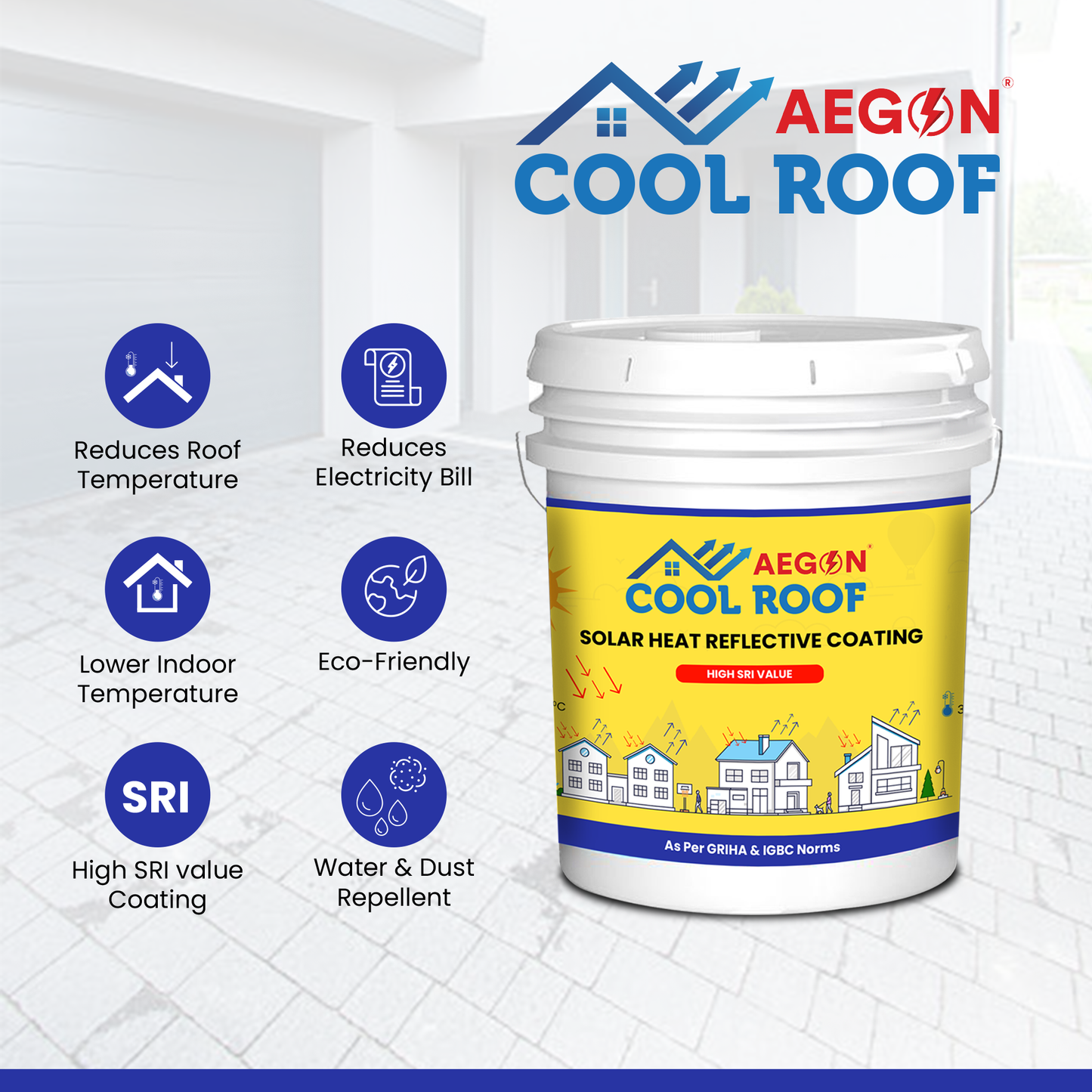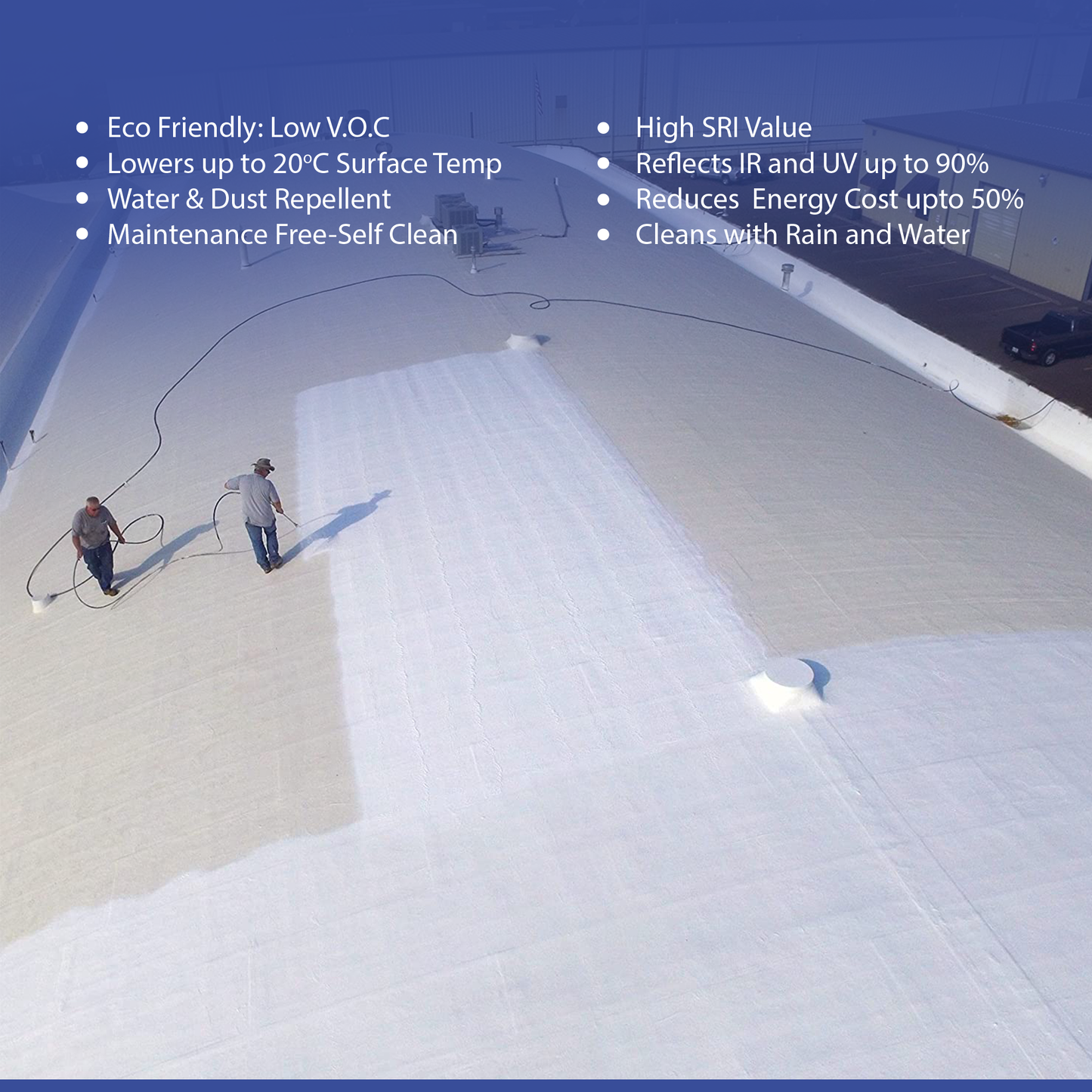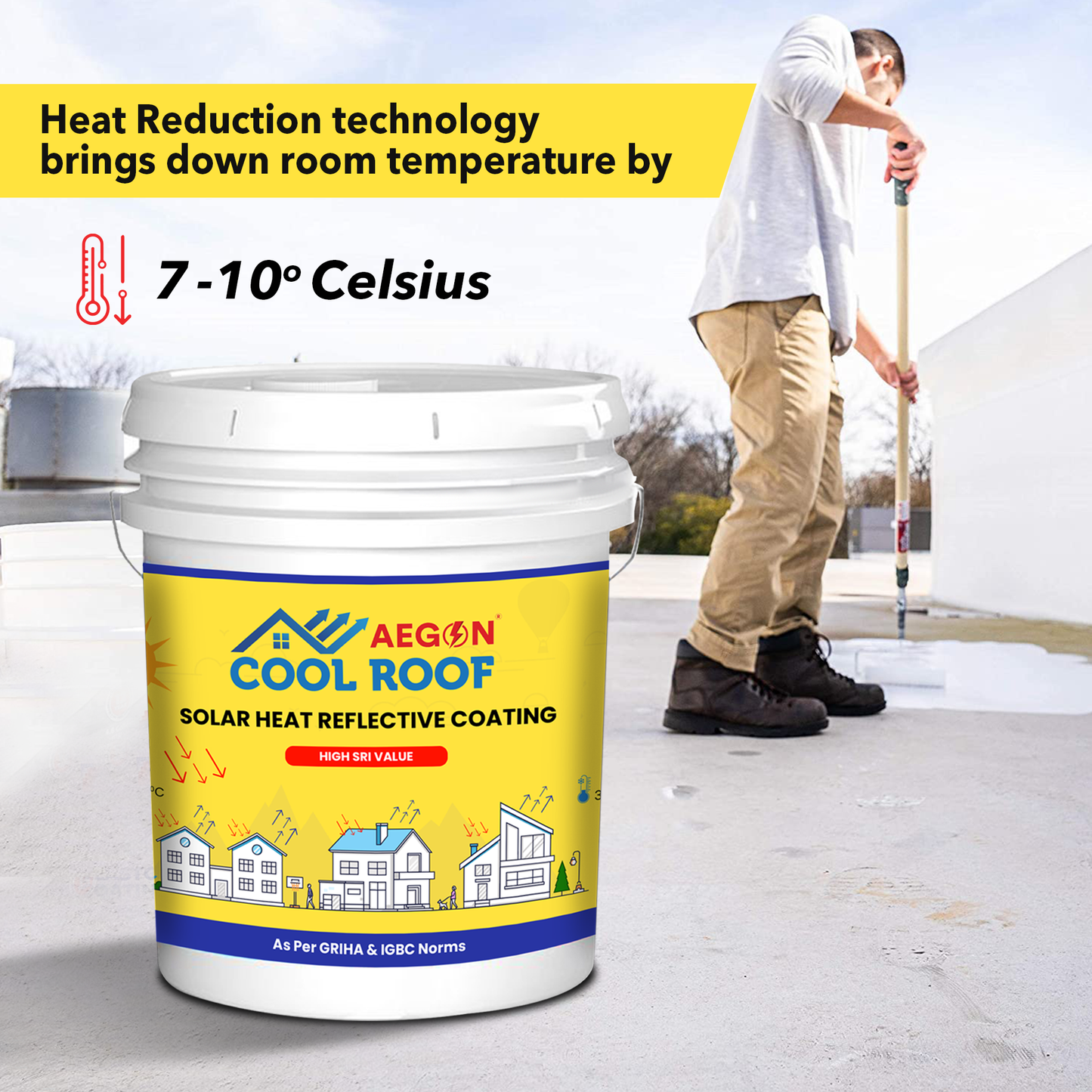 Dear Valued Customer,
Thank you for choosing our products and placing your trust in our brand. We appreciate your continued support. We are writing to inform you about a recent update to our return policy that will come into effect starting from [date].To ensure a smooth and efficient returns process and to serve you better, we kindly request that all customers provide a video recording of the product unboxing when initiating a return. This video will help us understand the condition of the item upon receipt and expedite the return process Please note that without the unboxing video, we may not be able to accept your return request. It is essential that the video clearly shows the unopened packaging, the product's condition, and any visible defects or damage. This requirement is in line with our commitment to quality assurance and to protect both our customers and our business from any potential misuse. We understand that this additional step may seem inconvenient, but it will ultimately benefit both parties by facilitating a faster resolution to any issues you may encounter. We appreciate your cooperation and understanding in this matter. Here are a few guidelines to follow when recording the unboxing video:
Begin the video by showing the exterior of the package, highlighting any signs of damage or mishandling during transit.
Slowly and carefully open the packaging, ensuring that the product and its accessories are clearly visible.
Examine the product for any visible defects or damage, and if present, please capture them on video.
If possible, briefly demonstrate the product's functionality to ensure it is in working order.
Finally, please save the video and attach it to your return request, along with any additional relevant information.
Please be assured that the unboxing video will be treated with the utmost confidentiality and will only be used for return-related purposes.
If you have any questions or concerns regarding this new requirement, please do not hesitate to contact our customer support team. We are here to assist you throughout the process and ensure a satisfactory resolution. Thank you for your understanding and cooperation. We value your patronage and remain committed to providing you with exceptional products and service.